Toliko se dobro zabavljaju, da ne primećuju da uče engleski!
Helen Doron English škole
su fokusirane na pružanje širokog spektra senzornih iskustava kako bismo obezbedili prirodno okruženje za decu od 3 do 5 godina, u kome ona upijaju engleski akcenat, vežbaju prve reči i nadograđuju rečnik engleskog jezika. Za vreme časova deca se zabavljaju uz muziku, pokret, igrice i negu i pažnju svojih nastavnika.
Fun with Flupe za decu uzrasta od 3 do 5 godina
Na Fun with Flupe kursu polaznici uče engleski prateći avanture mladog Pola Vorda dok on uskače u knjigu priča kako bi pomogao Greni Fiks i skakutavom Flupu da poprave ono što se pokvarilo u svetu rima.
Kroz avanture mladi Helen Doron polaznici uče osnovni rečnik od 660 reči, sa ispravnim izgovorom i osnovom strukture rečenice engleskog jezika. Kurs uključuje 25 pesama i 12 animiranih epizoda.
Fun with Flupe je namenjen novim polaznicima, ali i polaznicima koji su završili kurs It's a Baby Dragon.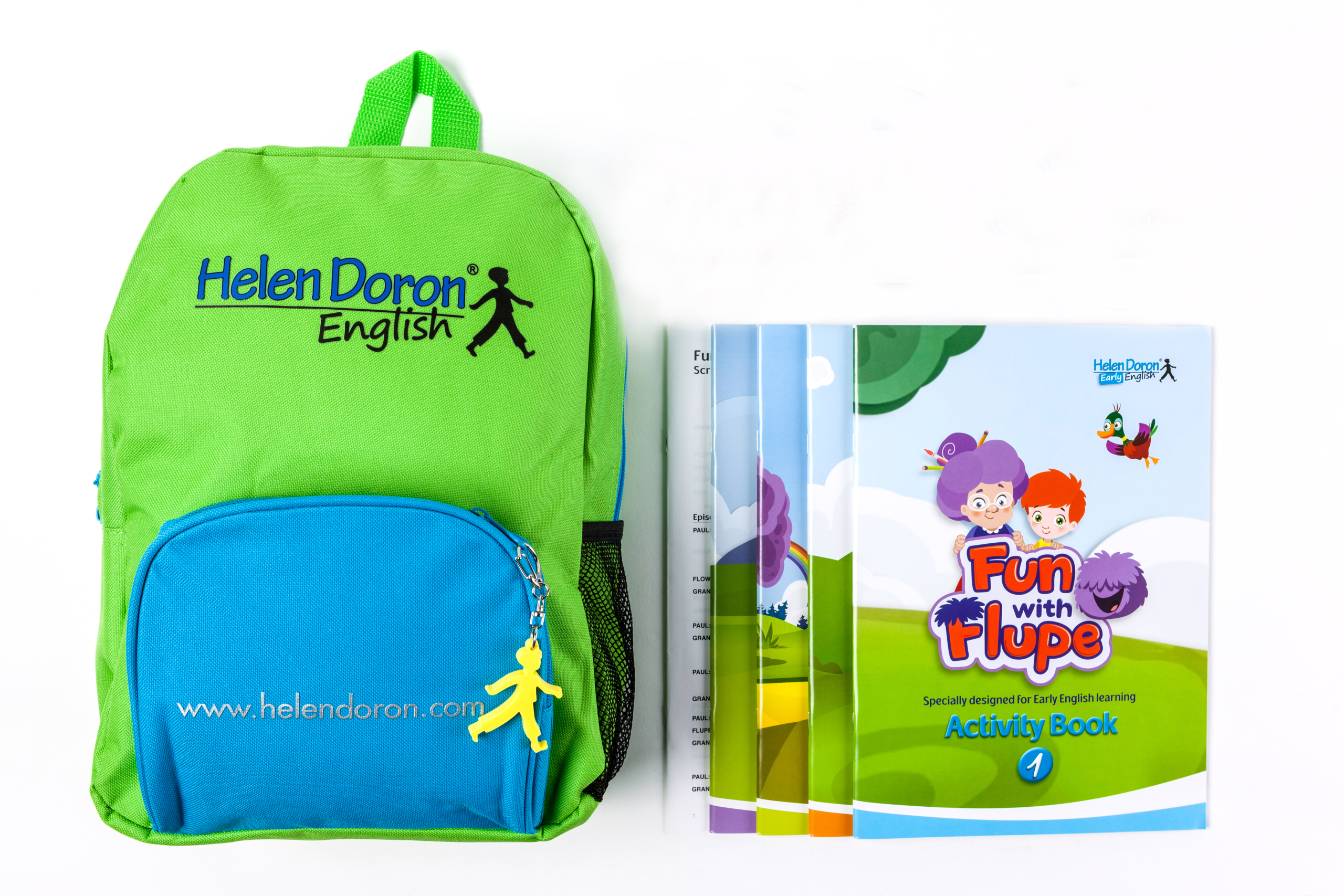 More Fun with Flupe za decu uzrasta od 4 do 5 godina
More Fun with Flupe je kurs koji se nadovezuje na kurs Fun with Flupe sa 12 novih epizoda avantura Pola Vorda, Greni Fiks i Flupa.
Deca jedva čekaju da zajedno sa njima rešavaju probleme vila, mađioničara i zmajeva koje upoznaju usput.
Na kursu More Fun with Flupe polaznici nauče 650 reči i 25 pesama, a namenjen je onima koji su uspešno završili prethodni kurs, Fun with Flupe.